To read the tribute to SFC Marcus Muralles, please click here
Tuesday, August 30, 2005
Road Trip Photos
For some reason, we have no pics of R... maybe because she's the one who had the camera. But... here are some shots she took at Camp Reality (she didn't get any of Camp Casey... I wonder why...)
These first three are from the thank you display that Akef Tayem created.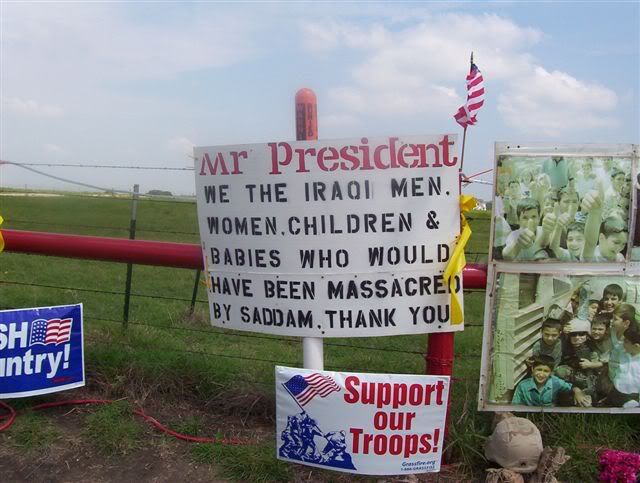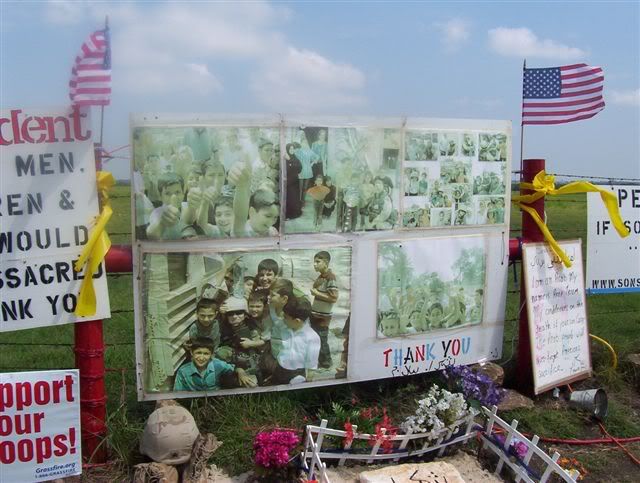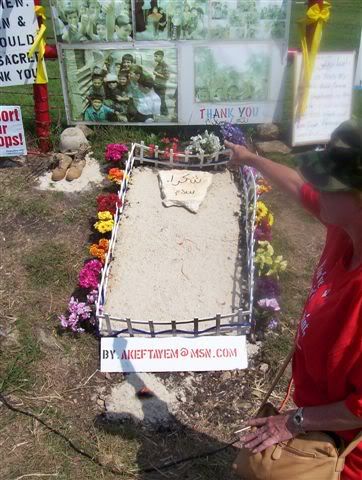 Here's one of Camp Reality: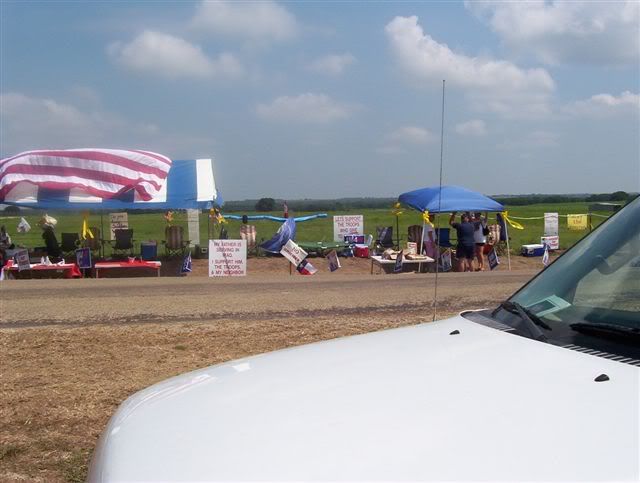 This next one is of Lt. Sid Franklin and one of the incredibly nice women from Camp Reality. And... someone else... don't know how she got in that shot...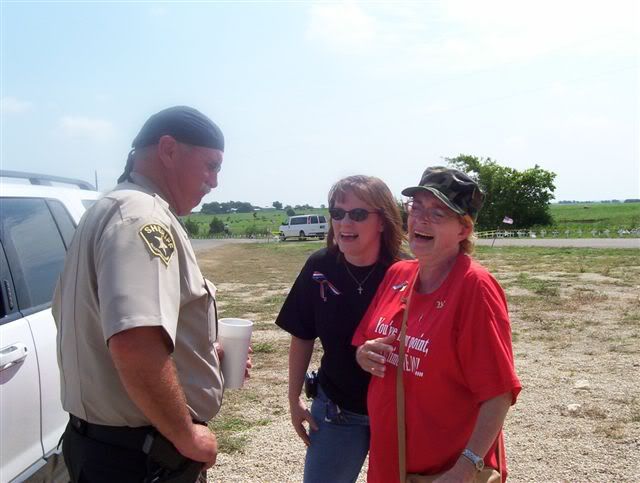 Very interesting road trip...