To read the tribute to SFC Marcus Muralles, please click here
Monday, February 18, 2008
Is It Any Wonder?
Yesterday, my allergies started kicking into high gear. Today they're well past annoying.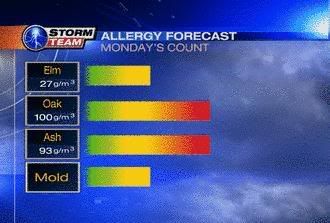 I guess I should be counting my blessings and be happy that cedar is down right now.
I've actually been tested to see what exactly it is I'm allergic to. The short answer? If it's an airborne allergen, I'm probably allergic to it.
Pass the Kleenex and hot tea, ok?