To read the tribute to SFC Marcus Muralles, please click here
Friday, August 22, 2008
Cue Styx in 3...2...1...
When people get bored, there are a lot of ways to pass time. Some read. Others watch tv.
Some goof off
(h't to HDD for that link). And some people
play with Legos
.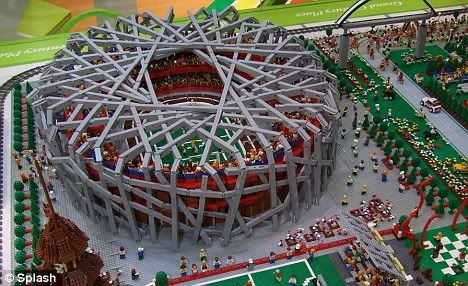 There are more photos at the link. Not the most amazing Lego display I've ever seen. Still very cool.
Afterthought: Questioning the post title? Click
here
.