To read the tribute to SFC Marcus Muralles, please click here
Wednesday, September 03, 2008
When Did They Get So... Tall?
15 years ago today, twin redheaded boys came into this world. Today, they tower over their proud mom.
Am I really old enough to have kids old enough to get a driver's permit?
This is still probably one of my favorite pics of the boys: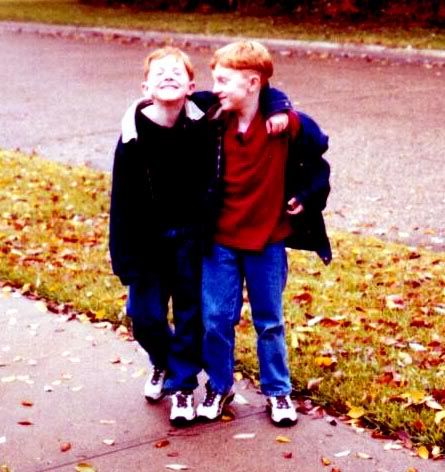 Happy birthday, guys!