To read the tribute to SFC Marcus Muralles, please click here
Wednesday, March 04, 2009
Way To Go, Cougars!
Last weekend, the Austin Christian Cougars varsity basketball teams went to the thriving metropolis of Waxahachie, Texas, to Southwestern Assemblies of God University for the Texas Christian Athletic League state tournament.
The girls' team placed a respectable Third in the 2A Division.
The boys' team? Well... here's the photo: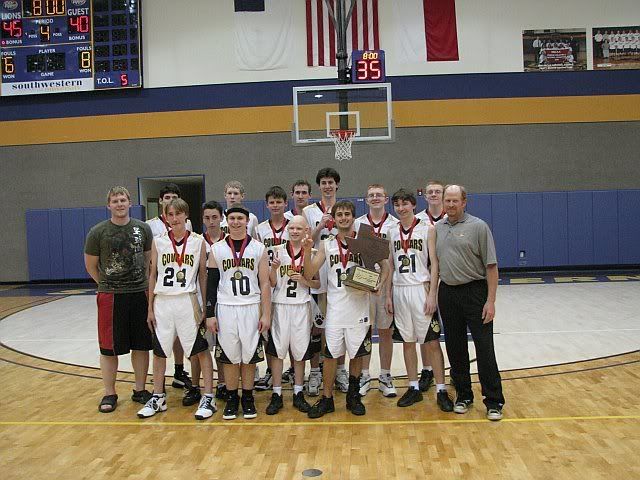 2009 TCAL 2A Champions
Yup! They won the 2A championship!
In case you're interested, here are a couple of pics of my boys: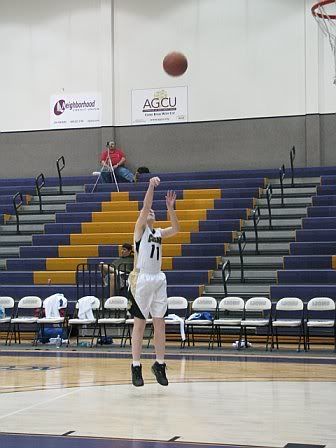 T1 during warmups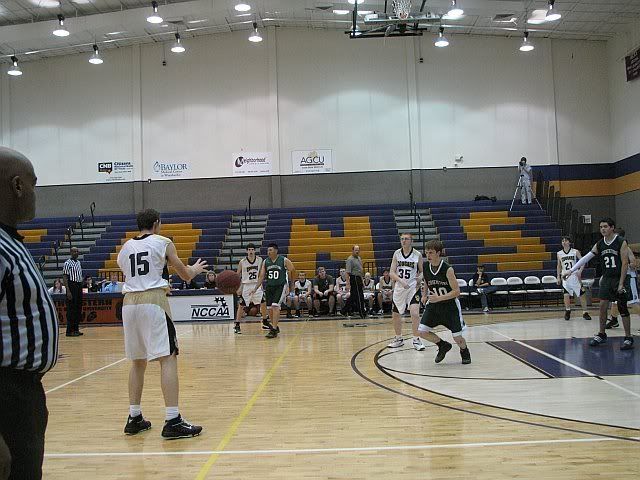 T2 (#35) playing in the 4th quarter
The teams have put a lot of hard work into making it this far. Next week, all three teams (girls, JV boys and Varsity boys) head to Liberty University for the
East Coast Homeschool Basketball Tournament
.
FYI- the team is trying to get this into the local paper. We're the first homeschool team in Texas to win state. I don't know if the Austin paper isn't interested or just doesn't know. I guess we'll find out.